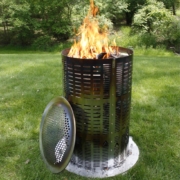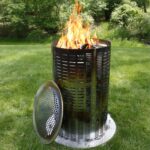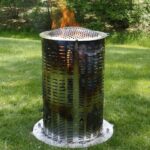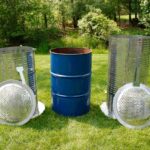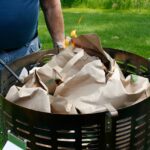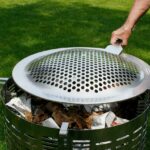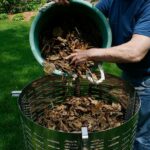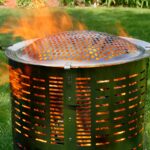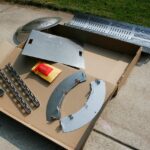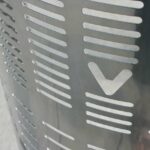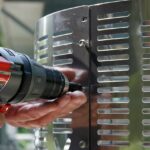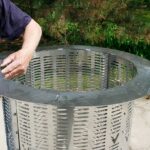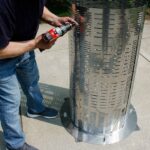 Burn Barrel Home Incinerator Cage
$799.00 – $888.00
This item will be released October 20, 2022.
USE CODE SHIPFREE. U.S CUSTOMERS ONLY.
Burn Right® is currently the only patented product on the market offering the most innovative outdoor burning technology.  Our cylindrical design produces burn temperatures of over 1600°F to guarantee an efficient burn, resulting in complete incineration and cleaner air. Burn Right® incinerators are easy to assemble and are the optimal solution for burning yard debris, firewood, and sensitive documents.
100% Stainless Steel Portable Home Incinerator
Made in the USA | Innovative Patented Design.
Lightweight, easy to maneuver – and much more environmentally friendly.
100% Stainless Steel burn barrel is warp-resistant and lasts longer than other designs.
The patented airflow system allows air to pass freely, creating an extremely hot and efficient burn.
Temperatures over 1600°F guarantee an efficient burn, cleaner air & permanent document and waste incineration.
Three stainless steel clips secure the cover containing the flame & embers, minimizing the risk of wildfire.
Angled grates and internal flanges help ensure a hotter and more efficient burn.
Easy to assemble (average time 45 minutes).
Lightweight, portable, and easy to clean.
Assembled dimensions: (X-Large Incinerator) 42″ Tall x 22″ Diameter with a 29″ Base Ring.
Includes angle grates, cover, and handle.
Minimal smoke | neighborhood friendly.
Due to the extremely hot temperatures produced by our incinerators, we use a very high grade of stainless steel to construct all models. Our incinerators help replace smoky, smoldering burn barrels and help improve air quality. Burn Right incinerators are built to effectively contain the flame, preventing wildfires and making for a very safe product.
At Burn Right™ Products, we firmly believe in supporting the American economy by keeping our business processes within the US. Our patented burn barrel design reduces the carbon footprint of each burn making it friendlier to the environment.
Ships within 1-2 days. Warranty on workmanship defects is 30 days from the date of purchase. Returns must be made before burning.
Additional information
| | |
| --- | --- |
| Weight | 54 lbs |
| Dimensions | 43 × 26 × 6 in |
| Size | XL INCINERATOR: $888, XL INCINERATOR: $799 (EXCLUDES ASH CATHER) |
| Includes | Angle Grates, Ash Catcher, Cover, Cover Handle |