Traditional burn barrels pose many threats to both personal safety and the environment. From large quantities of smoke to difficult clean-up, they can be a hassle to use properly.
Burn RightTM Incinerators are a great alternative and have proven to be cleaner for the environment. Here are the top three reasons to use an incinerator for all of your burning needs!
Our incinerators have been designed with your safety in mind. With a patented technology that allows for less smoke and flying ashes, we have provided a better tool for your optimal burning experience. Throughout our years in business, we've upgraded our models to include sturdy, removable handles, stainless steel covers, and an Ash Catcher that makes clean up simple all while providing for your safety.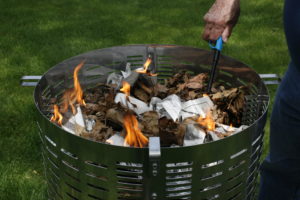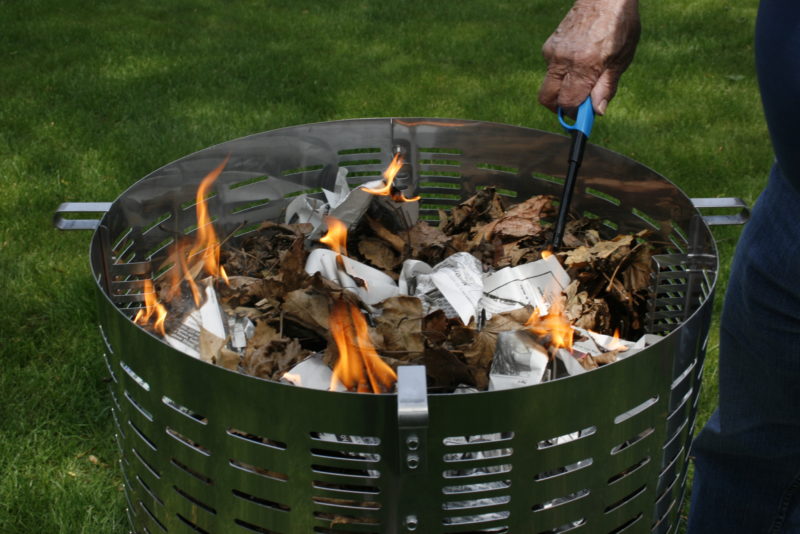 In addition to our innovative design features, each incinerator comes with a Safety & Assembly Guide that provides in-depth tips for our customers.
When following our safety precautions, Burn RightTM Incinerators allow you to reach complete incineration in a short amount of time. Our products have been crafted fo
r optimal air flow capabilities, providing customers with an easy and quick solution for destroying personal records, getting rid of yard waste, and more.
By achieving complete incineration, this also results in cleaner air. Traditional burn barrels produce heavy amounts of smoke and ash that can be detrimental to the environment, but our incinerators reach higher temperatures that allow for cleaner air and less remaining ash.
Burn RightTM Incinerators are made of 100% high quality stainless steel. They won't rust like many traditional burn barrels that could eventually become a safety hazard. Our products stand the test of time and regular use, allowing you to continue burning without having to worry about the integrity of the product.
Check out our Reviews page to hear how customers' incinerators are still working like new after many years of use!
Are you ready to join the Burn Right TM family? Order your incinerator today and get to burning!