Description
Iroda PT-220 Applications
Pro-Torch 220 Butane Torch is a great little torch that is suitable for a variety of applications, such as plumbing, soldering, and welding. It is also great for small work which requires a concentrated flame in a very small place, such as electrical work, electronics repairs, and making and/or repairing jewelry.
Recommended  for:
Brazing – Culinary Brazing – Welding – Wood Burning
Acceptable for:
PCBs – Radio-controlled – Indoor lighting – Hobby models – Small appliance – Small engine – Repair – Crafts – Audio systems – Electrical – Marine – Jewelry – Automotive
Heavy Duty, Solid Frame, Ergonomic Grip
---
The body constructed of hi-tech polymers provides a sturdy yet lightweight feel. The internal metal and ceramic parts ensure precision operation and long life.
Quick Refill
---
This model like all models in the PRO-TORCH series is easily refilled with any brand of butane gas.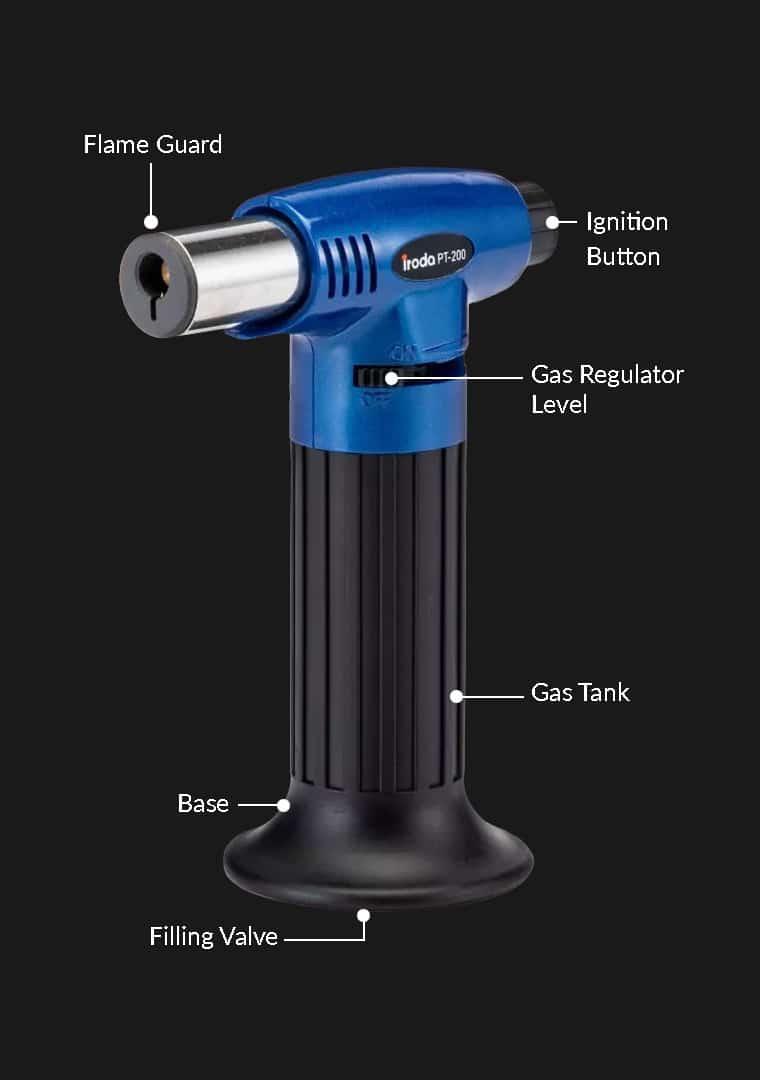 Precision Flame Control
The flame strength and type can be controlled by the air flow.
Patented adjustable flame length device, flame range is 0.5 to 1.25 inches.
Air flow Control Valve
When properly aligned, the air flow control valve will allow the PT-220 to burn at a powerful 1300°C (2400°F) butane blue torch flame.
Wind Resistant Flame​
The PT-220 butane torch is highly wind resistant and so it is suitable for outdoor DIY applications.